This page holds pictures of different Industrial/Goth concerts, gatherings and events.
Pictures that promote the Industrial, Goth and Christian Goth scene only and nothing else, because to the owners of this site, there isn't anything more important than the Industrial Goth scene..
You will find no pictures of Lady GaGa or the likes on this board, we have more class than that. Besides, there isn't enough Dramamine to go around to keep visitors from being violently ill from looking at pictures of a singing slut.
CLUBS
CONCERTS
Electro Fest, Lakewood, Ohio 2006
Process 42 at the Underground, Sandusky, Ohio
Dracula's Ball 10 Year Anniversary
GATHERINGS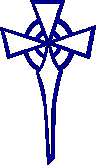 The Asylum at Cornerstone 2006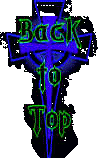 If you would like to have photos of your group, event, club or anything Gothic posted on this page, contact
Webmaster@bloodgod.org